8 tags
LET THE YEARS SCULPTURE OUR LOVE – A Yong Qi &... →
androaiken: SO AWESOME!!! And it included Clay Aiken's song! ;) Okay, I was thinking of you when I added that song :D
8 tags
7 tags
4 tags
12 tags
9 tags
9 tags
6 tags
I guess sometimes you just have to grit your teeth and start over.
3 tags
3 tags
Update
Apparently HZGG English-dubbed is legit. Wow. I still don't know why now, of all time, but this is really, really awesome! And it's another reason for me to rewatch this.
10 tags
HZGG dubbed into English? →
Apparently this might be a thing. I just spent ten minutes talking to myself about how this could actually be done. I've actually never seen a English-dubbed anything before (it's always been subtitles) that I won't talk about voices and all that… also because the post I linked talked about that already. What I'm actually thinking could be tricky if this is dubbed...
6 tags
5 tags
9 tags
Since you guys asked...
Yong Qi's reaction to Kaleidoscope XXXVII Cold would probably be trying not to gag and laugh at the same time. No, I really can't imagine a reaction beyond that. It's a crack fic, okay? Happy New Year!
3 tags
themightygnome asked: HI there, I was the one who asked about the Qing Dynasty Headdress, i plucked this out from a forum thread, "Different periods in the Qing dynasty, has various styles of headdress in fashion. For example, the large and bulky frames are called "大拉翅" (Da La Chi), were actually invented or became fashionable during the later Qing Dynasty, it is actually historically inaccurate for them...
themightygnome asked: I've been looking all over the internet about the headgear Xiao Yanzi and Zi wei wears as princesses, What is it called? You know, that gigantic thing on their head, it was what attracted me as a child to watch the drama xDD I've always thought of it as their version of a tiara xD But what is its official name? THANKSSS
9 tags
Have I ever talked about this before? Xia Yu He,...
I don't think so. Anyway, at the risk of sounding like I'm comparing new and original versions again, I was recently rereading one of the Kaleidoscope chapter - the one about Yu He - and it occurred to me, that while Xin Ru played Yu He in both the old and the new versions, I think the character was a lot more subtly and therefore more effectively portrayed in the original version. ...
7 tags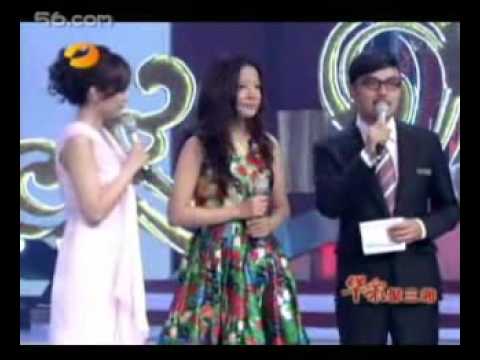 11 tags
7 tags
8 tags
7 tags
7 tags
8 tags
HZGG Fanfic Rec - A Walk to Paradise →
In light of my extremely sporadic and unpredictable updating for my own fanfics, you should just go and read other people's fics. Like this one. From what I can see so far, it's dealing with Xiao Jian's story before HZGG. I don't think I've ever seen anyone take on this part of the story before, and I mean, ever, even counting those fics years and years ago at...
7 tags
12 tags
7 tags
10 tags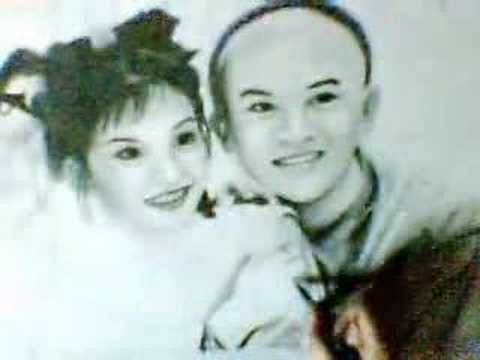 15 tags
16 tags
16 tags
TL:DR: Yes, Er Tai is being very unfair but under...
So, when I posted XXXV. Broken on Kaleidoscope, I knew you might not like it, simply by nature of the conversation.[[MORE]] Was Er Tai being very harsh on Xiao Yan Zi in this chapter? Oh yes, definitely yes. Your mileage may vary on whether or not it's too harsh but it was my intention for Er Tai to be this angry and slightly cruel. The Kaleidoscope series is supposed to be different "moments" and...
2 tags
Anonymous asked: I just want to ask, are you a journalist or a writer? You write very well! Thank you for the website! Makes my heart love hzgg more!! Do you have favorite hzgg fictions you read that are great as yours? Thanks!
7 tags
5 tags
Hmmm…so how did that Lizzie Bennet Diaries post that I just deleted end up on this blog? I have no idea, ok. So, I've been so sick the last few days, which was not fun.That is also why this blog has been a bit dead. My main blog is only updated because I've got a mile-long queue.  Anywho. There's a few anonymous reviews on my fanfics that ask questions, and I'm not sure how you think I will...
11 tags
7 tags
9 tags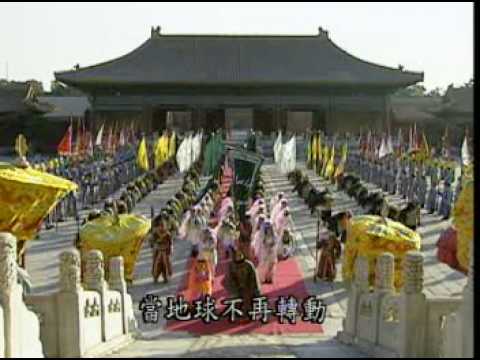 7 tags
2 tags
10 tags
Anonymous asked: Would you happen to have any information on the actual historical stories of hzgg? I've tried looking, but there's only articles and chinese, and google translate does a poor job of translating..
4 tags
Anonymous asked: Hello, dear. I'm not sure whether you still remember me, but heyyy, it's me, Leia :) I can't help but found myself shrieking in joy going through all the posts in here. Makes me wanna rewatch HZGG all over again! I knew about rhe existence of the new remake and I didn't even bother searching anything regarding it. But yeahhhh, I'm doing my internship now so it's kind...
5 tags
12 tags
10 tags
Kaleidoscope XXXIV. Precious
So I updated Kaleidoscope. You should read the chapter first before you read this.[[MORE]] For this installment, I probably chose to borrow a bit of this and a bit of that from various other stories, but the one of the driving forces behind writing this was to allow Xiao Yan Zi to actually do something good for someone unfortunate and not have some overcast of disapproval hanging over it. From...
6 tags